History
Spintec AB is a family business founded in 1977 in Eskilstuna Sweden, with the objective of manufacturing and marketing high speed electric machining spindles, frequency converters and accessories for the Swedish market and other industrialized countries.
During the summer of 2003 Spintec acquired SPV Tools as part of efforts to widen the product range. SPV Tools, whose origins go back to 1933, is a manufacturer of tool holders with the highest precision for the machining industry. The products include hydraulic chucks, tapping devices and other tool holders. Together with the products from Spintec this provides a complete supplier of equipment for the processing industry.
Following the acquisition of SPV Tools, SPV Spintec was created. Today SPV Spintec AB is known to be a problem-solving partner, whose unique expertise in processing and manufacturing can offer customized solutions.

Our concept
SPV Spintec will provide industries internationally with tool holders and machining spindles with accessories of high quality and precision.
With our unique knowledge and technical support we aim to give our customers the best possible insight on how to, with the help of our products increase their profitability through safer, more functional production.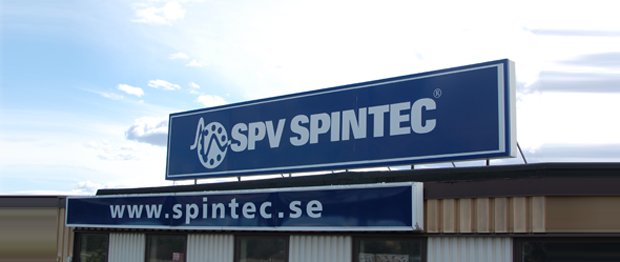 Our vision
SPV Spintec shall be perceived by the customers as a sounding board and a collaboration partner both in service and development.
Through good customer contact we shall develop and customize products to bring our partners a long-term and clearly added value.
Some of our customers
ASSA OEM AB
Volvo Construction Equipment
Sibbhultsverken AB
Håmex Hårdmedallverktyg AB
Atlas Copco CTO AB
Jungner AB
ABB Motors AB
Volvo Powertrain Sweden
Our characteristics
Wide product range
Highest quality
Unique knowledge
Customized solitions
Technical advice
Problem solver
Quick service
Reliable deliveries
Satisfied customers
SPV SPINTEC – A sustainable link in your production chain
Our staff has over the years acquired a solid experience in producing parts with high precision and quality. We answer up to your highest requirements to subcontract partners.
By specializing in short runs, prototypes, tight tolerances and short delivery time we can handle the big picture, from sourcing to finished product.
We are at your disposal and can offer the following services
Turning
Milling
Grinding
Balancing
Laser engraving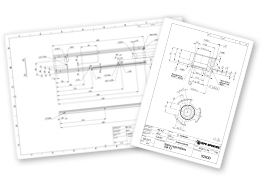 Contact us regarding our services