Ever since Spintec was founded in 1977, our high speed spindles have been associated with the highest quality and precision. With a wide range of both speed and effect, today we have a very complete assortment for high speed machining. We notice that automation and especially automated machining with robots is constantly increasing and with our Products we can help you to prepare for the future of industry.
Here you can find information about the various models, features and functions that we offer.
Our different spindle variations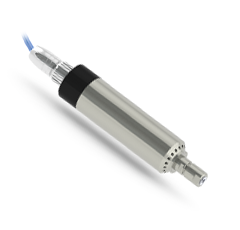 Tool-motors
Smaller spindles designed for lighter processing such as deburring, drilling and easier milling operations. These are cooled with either air or by the built-in fan. Thanks to its compact size and light weight it suits very good for eg deburring with robot. A spindle that with its competitive price makes the job splendidly.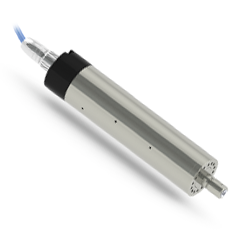 Air-cooled spindles
Our air-cooled models are designed for installation in machines or automation cells where high speed, precision and reliability are required. When it comes to milling in plastic, composite, wood and also aluminum and lighter type of steel, this is the choice for you. Thanks to its simple cooling, using compressed air or the built-in fan, they are extraordinarily powerful spindles.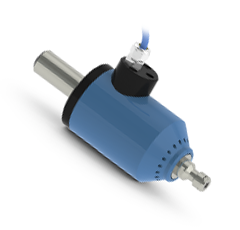 Electrical RPM raisers
Our speed raisers are intended as a supplement to your existing machines. You can effectively clamp up those in eg your milling machine or multi-operation-unit. A very effective way to tune up and customize your fleet to future tools that require high speed. These are available with both compressed air and water cooling, and of course we will help you to adapt the spindle to your needs.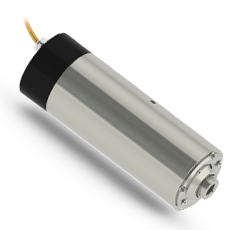 Water-cooled spindles
Our water-cooled spindles are intended for installation in machines or cells where continuous processing takes place. Whether it's grinding or milling these spindles delivers high precision combined with power and reliability. Thanks to the efficient water cooling, you can expect high reliability that can get you a better overall economy.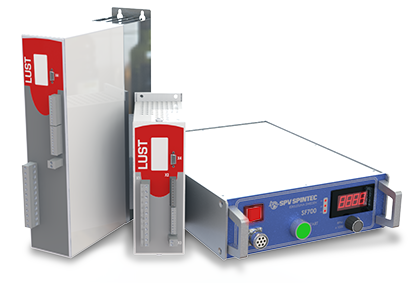 Static frequency converter for variable speed control of the SPV Spintec spindle and motor series. These converters are designed and developed with modern components and according to the latest technology regarding circuitry for optimum utilization of the spindles at different speeds.
The drives have a range of features such as overload protection, thermal control of the spindle and acceleration / retardation adjustment. Our converters are available as stand-alone desktop units or for installation in electric cabinets. You determine yourself which is best suitable for your application.
The use of lightweight materials is constantly increasing, and both the materials and the processing methods develops fast. The details are more complicated and much of the operations in the processing is today applied to robots and automated cells.
SPV Spintec presents in collaboration with RSP (Robot System Products AB), a unique system that enables accurate and stable processing in the robot cell with simple and rapid shift of spindle etc.
With a robotic tool changer, you can quickly and easily switch between different spindles or other robotic tools, grippers etc. This is to be able to use your robot to the maximum and get a better solution, temporally and economically.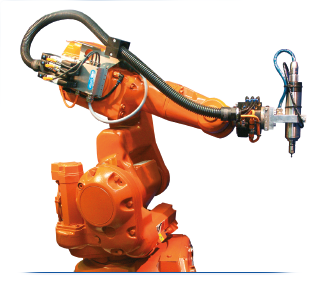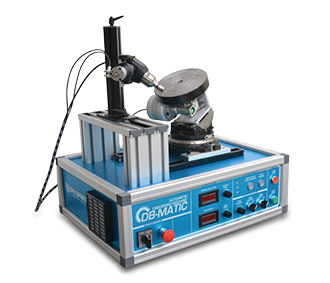 Your complete solution for deburring!
Our new generation deburringmachine DB-Matic helps you with automated deburring of gears and other rotation-symmetrical parts. The deburring unit is infinitely adjustable in multiple steps to be able to fit as many different parts as possible.
DB-Matic is equipped with a deburring spindle type VM 17 which delivers 0,4 kW and up to 54 000 RPM. The machine can be advantageously placed directly next to your hobbing machine and can be controlled either manually or eg by an external robotic system. The Control panel is very straight forward and all the settings are easy to adjust.
Want to know more about how we can help you streamline your deburring? Contact us and we will tell you more!