Jahrls
Jahrls quick-change chuck for axial machining is nowadays a classic and almost timeless product.
With tool-inserts that with its ball-locking function lets you change tools even with rotating spindle. This streamlines even the smaller and simpler jobs on the side.
The Jahrls-chucks are available in two different model sizes and are equipped with morsetaper shank.
This type of conventional tool clamping can also be used in other applications. We have custom-made models of this quick-change chuck used for tool change with robot. If you have thoughts about this, please contact us and we will respond to your questions.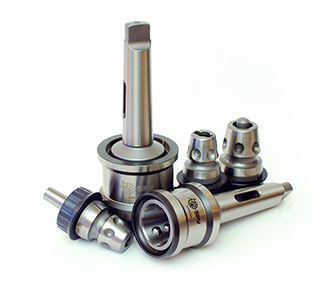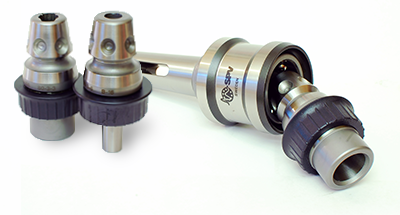 Tool inserts
The inserts are available in various sizes for tools with morse taper but there are also models with external B-taper that can easily be combined with a standard drill chuck.
When the operating sleeve is pulled up it releases the lock and the insert can be removed. When the tool change is done and the operating sleeve returns, the new insert is locked and fixed.
Model type E is equipped with a function for one-handed operation, allowing the operating sleeve to stay in the open position until the tool is inserted. Then the chuck locks automatically.